Author Kerry Malawista to read her first novel at New Dominion Bookstore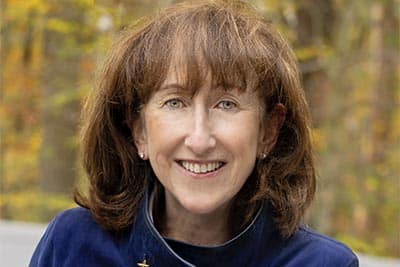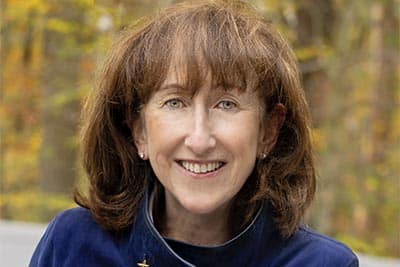 The New Dominion Bookstore will host a reading and book signing with author Kerry Malawista on Saturday, September 17 at 7 p.m.
Kerry Malawista will read her first novel, "Meet the Moon", which will be released by Fitzroy Books in mid-September. This in-person event will be free and open to the public.
"Delightfully poignant and equally funny, this Judy Blume-reminiscent story is sure to steal the hearts of readers of all ages, just like mine," said Jennifer Richard Jacobson, author of "Small as an Elephant," about the novel.
In 1970, 13-year-old Jody Moran wants more attention from her mother, who seems more concerned about the Apollo 13 astronauts. The astronauts are spared, but Jody's mother dies in an accident. Jody's father taught them to believe in the "power of intention". But could Jody's feelings have caused her mother's accident? To ease her guilt and sadness, she devotes herself to mothering her younger siblings and finding someone to marry her father.
Malawista is a writer and psychoanalyst from Potomac, Maryland. She is co-chair of New Directions in Writing and founder of The Things They Carry Project.
His essays have appeared in newspapers, magazines and literary journals, including The New York Times, The Washington Post, The Baltimore Sun, The Boston Globe, Washingtonian, The Huffington Post, Bethesda Magazine, Arlington Magazine, and Delmarva reviewswho nominated her for a Pushcart award.
She is co-author of "Wearing my Tutu to Analysis and Other Stories" (2011), "The Therapist in Mourning: From the Faraway Near" (2013) and "When the Garden Isn't Eden" (2022), all with Columbia University Press, as well as "Who's Behind the Couch" (Routledge Press, 2017). "Meet the Moon" is her first novel.
New Dominion Bookshop is located at 404 E Main St. in Charlottesville.
For more information, visit ndbookshop.com.