Concord takes part in the dictionary project | Lifestyles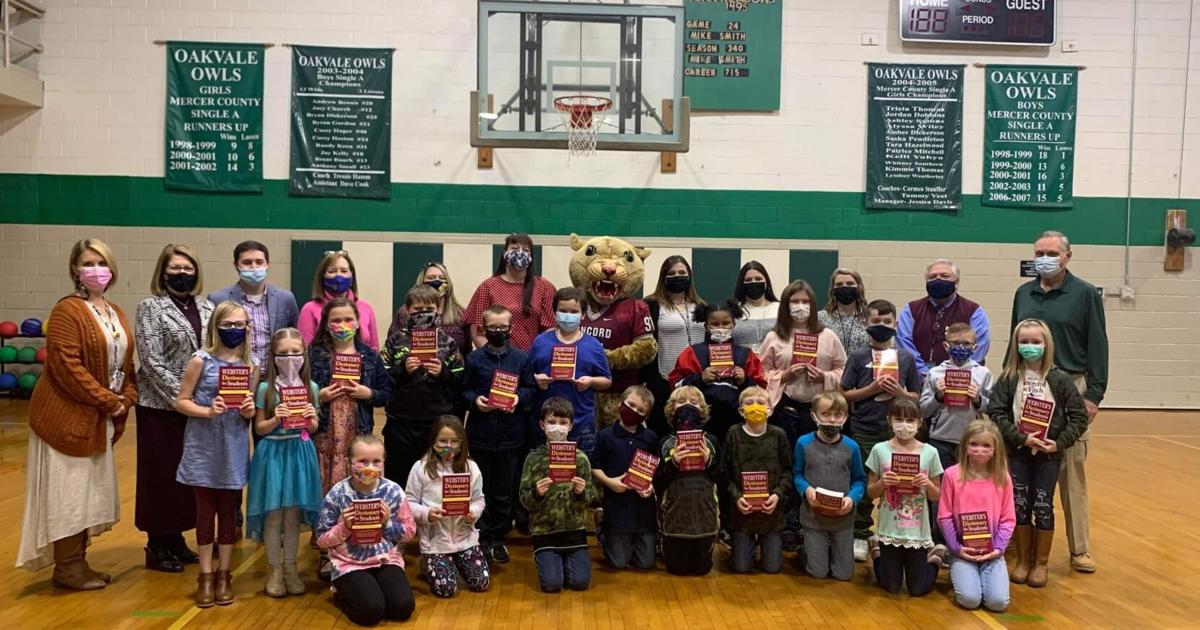 ATHENS – Community leaders including Concord University President Kendra Boggess recently met with third-graders from Oakvale Elementary School for a celebration of the dictionary project.
Each third-grade student in Mercer County (647 in total) receives their own dictionary as part of The Dictionary Project, the national campaign to "help all students become good writers, active readers, creative thinkers, and ingenious learners ". The books are purchased through a collaboration between Concord University, Bluefield State College and the Rotary clubs of Princeton and Bluefield.
A school is chosen each year to host a celebratory event. Principal LaCosta Hodges, her team and 30 third graders greeted guests at Oakvale Elementary School. In addition to President Boggess and CU mascot Roar, guest speakers included Edward T. Toman, Mercer County Superintendent of Schools; Jennifer Johnson, acting director of admissions at Bluefield State College; Jane Stout, President of the Rotary Club of Princeton; and Zach Luttrel, president of the Rotary Club of Bluefield.
This is the fifteenth year that Mercer County has participated in the national program.