Element 14 eBook Covers IoT Security Trends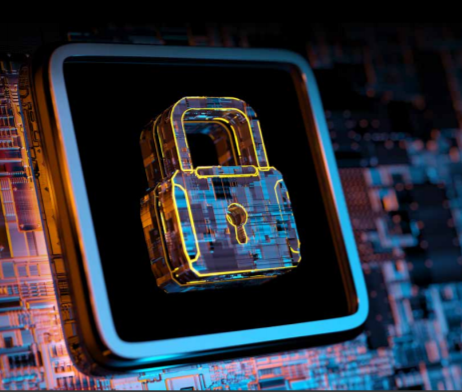 The IoT enables millions of servers, devices and people around the world to communicate, share information, and achieve simple and complex goals through multiple applications.
As the IoT has improved over time, many service areas have benefited from it. However, recent research shows that 90% of consumers are concerned about IoT vulnerabilities in their data. This eBook provides an overview of threats and security options for IoT today and in the future, including:
Current IoT architecture and models, ranging from the most basic three-layer model to the more advanced five-layer model.
The most common forms of IoT security breaches.
Algorithms used in implementing standard IoT security, including RSA, Advanced Encryption Standard (AES), Secure Hash Algorithm (SHA), and Cyclic Redundancy Check (CRC).
Error correction and cryptographic methods used to protect encrypted data.
Security threats to edge devices, including risks related to firmware interference and IC key capture, and products that can help improve IoT security for these nodes.
Three of the main gateway-to-server communications security protocols: Hypertext Transfer Protocol (HTTP) and its more secure version HTTPS, Message Queuing Telemetry Transport (MQTT) and Constrained Application Protocol (COAP).
Communication of security threats within wireless technologies and the multiple security options available to protect against third-party threats.
Cloud-level security, including Secure Shell (SSH) systems, which encrypt all server traffic and prevent man-in-the-middle attacks on cloud data.
The eBook examines IoT security trends in 2021, including new strategic adaptations and changes organizations have made due to the COVID-19 pandemic, and how they will continue to affect the future IoT security, including:
Privacy-Conscious Machine Learning (ML) Security Measures
Transition to Cloud Security Posture Management (CSPM)
Distributed Cloud Privacy Hosting
Benefits of location independent functions
The evolving culture of zero-trust cybersecurity
The evolving role of public key infrastructure (PKI) in cybersecurity
Improved endpoint management solutions
Development around Responsible Al
Newark, an Avnet company and global electronics components distributor, also recently hosted a webinar on the latest IoT trends based on information from its third annual global IoT survey. Over 2,000 respondents provided insight into the world of IoT, including the most popular technologies and applications for IoT design, adoption of artificial intelligence (AI) in designs, IoT, the future of the IoT industry and much more.
One of the results of the survey was that despite the fact that industrial automation and control is seen as a key market for IoT, the adoption of Industry 4.0 remains slow, mainly due to issues of security. In fact, the survey found that security continues to be the most important aspect developers should take into account when building their designs, and it is also their number one concern.
To watch the pre-recorded webinar, please visit here. And to read the full IoT Security Trends eBook and see all the information, please visit element14.com.