FlipBuilder lets creators download eBook software for free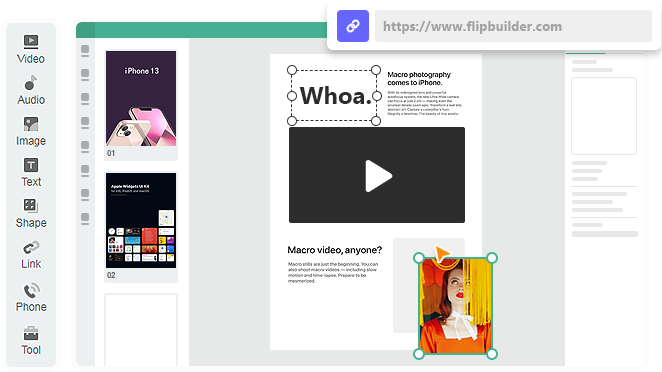 By downloading this software, they will be able to create e-books from the comfort of their devices.
FlipBuilder allows users to free download ebook software on their PCs, smart devices and laptops. With the software at their disposal, they can design e-books whenever needed. Many people have resorted to searching and reading online. Finding time to read books isn't easy, but thanks to the power of the internet, people can find time to browse e-books even on the go. With FlipBuilder's creative freedom, creators have the freedom to create and publish eBook collections to meet people's reading needs.
Finding time to read isn't the only complication people experience. The trip to the library is the other obstacle they encounter. But now FlipBuilder has simplified that journey by allowing publishers to design eBooks right from the comfort of their desktop when they download the eBook software for free. Once the books are ready, they can publish them to FlipBuilder's cloud platform or embed them on their sites for easy access. Additionally, publishers can produce as many eBooks as they can and store them in a digital library. They make them downloadable so that users can keep and read them at their convenience.
"At FlipBuilder, we give you full control over your projects when you download our eBook software for free," says Ivan Leung, CTO of FlipBuilder. "For example, you can customize the animation effects of your creatives, including the timing of those effects. This will help boost engagement and keep your readers focused. And when you have a batch of eBooks to process, our batch management feature will help you batch paste animation effects and timings, and other elements you want to include in your designs, saving you time and effort.
The best thing about eBooks is that they are portable, which eliminates the need for readers to choose one over the other. In a single device, they can pack an entire library of e-books to take with them, thanks to FlipBuilder's HTML format. Their enhanced reading experience is something to marvel at.
To find out more information about eBook software free download, visit FlipBuilderName.
About FlipBuilder
FlipBuilder is an innovative and professional digital publishing platform, providing the best solution to convert static PDF files into a beautiful online flipbook. From design to delivery, we focus on ease of use and operating power. Unlike traditional print publications on paper, you can create a stylish digital magazine online in several steps.