FlipBuilder Unveils Free Magazine Maker Software Tool for Vivid Stories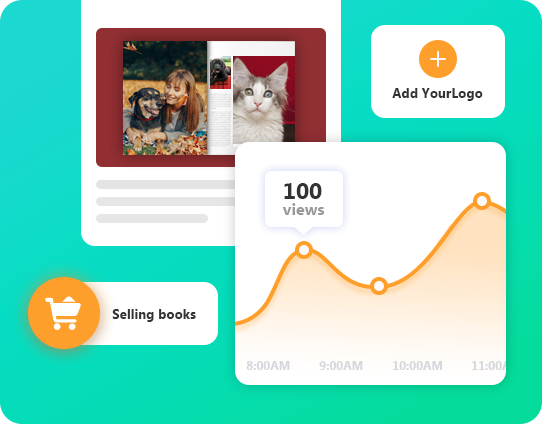 The software enables brands to tell living stories that connect audiences with solutions to their pain points.
FlipBuilder has deployed a free magazine maker software program to help users communicate directly with their audience. Digital magazines offer the best ways to deliver information dynamically to ensure immersive reading experiences. Live streaming of content in video formats allows users to learn how products work, meeting their needs and interests in a fun and entertaining way. The software helps brands tell living stories that connect readers to the solutions they seek. FlipBuilder enables worldwide magazine distribution by providing multiple sharing options including email, social platforms, websites, and more.
With modern consumers spending more time on their mobile devices, it's easier to engage them using digital magazines. This free magazine maker software helps create and publish magazines with content people love. These are great mediums for conveying information about new products and services to consumers. FlipBuilder provides instant access to content, allowing the public the privilege of receiving information as soon as it is published. They get new information wherever they are, whether they are traveling, at home, at work, etc.
"Our free magazine builder software is one of the best tools for businesses to reach more audiences," said Ken Glenn, Marketing Director of FlipBuilder. "When users are done creating their eBooks, they can easily share the books across different platforms. Readers can access them anytime, anywhere. Their responsive nature provides the flexibility of mobile access , resulting in increased audience usage. Using these modern techniques can greatly improve customer satisfaction and experience."
FlipBuilder allows multiple posts for users. This means that people can access multiple editions of digital magazines at once. Their portability makes it even easier to download various tunes for later playback. The freeware magazine builder tool also allows users to publish their magazines with built-in metrics, giving them useful insights that will help them improve their future publications. The analytics feature can show how many readers have accessed posts and other information that helps improve reader engagement.
For more news about the free magazine maker software, visit FlipBuilderName.
About FlipBuilder
FlipBuilder is a leading technology company that offers innovative digital publishing software for all publications, including brochures, magazines, catalogs, and more. Its products are easy to use.
Video link: https://www.youtube.com/embed/sFxLq23m0RA
Media Contact
Company Name: FlipBuilder.com
Contact person: Customer service
E-mail: Send an email
Call: +86 020-61972665
Country: China
Website: https://www.flipbuilder.com/