Merriam-Webster Dictionary Adds 'Vinyls' Angering 45-Year-Olds Nationally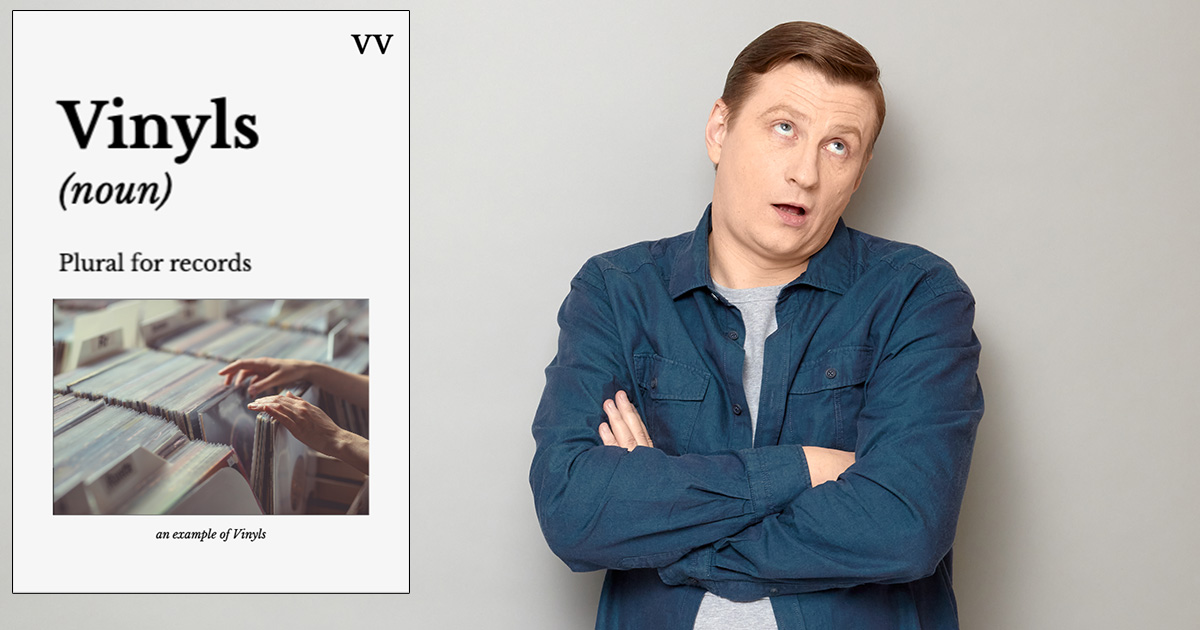 BOSTON — Merriam-Webster got 45-year-olds across the country to collectively blow up a joint by adding "vinyls" as an official entry to their list of recognized words, several divorced men have confirmed.
"Since 1831 we have endeavored to keep up with adaptations of the English language," said Penelope Rutherford III, lexicographer at Merriam-Webster. "Records have seen a marked increase in popularity over the last few years and this has brought about a new generation of collectors who have their own lingo. This has caused some older men to voice their displeasure on message boards, but guess what? , only losers still use message boards.It's like a grandfather's time to check the vibe.
"We're not the Cambridge English Dictionary or Oxford," Rutherford added between sips of Earl Gray tea. "They must realize that the Merriam-Webster dictionary is just different."
For many 45-year-olds, using the term vinyls means more than just misusing a word. It's something they take as a personal insult.
"When they added the word 'bae' to the dictionary, I wasn't bothered. I don't even know what 'yeet' and 'cheugy' are so it doesn't matter. But seeing "vinyls" as a list almost killed me. I have high blood pressure and if another kid comes in here dressed as a background actor in 'Seinfeld' and asks me about the vinyls, I might not be around for very long," Charlie Payton said, 45 years old, owner of In the Pocket Records. "Record Store Day is bad enough, but if they ever change it to Vinyls Store Day, I might just burn this place down."
According to a recent survey, young people remain totally unaware of the pain that this term inflicts on the older generation.
"I love going to Target and seeing the new vinyl they have," said 17-year-old Hailey O'Connor. "So far I have Taylor Swift vinyl. I bought Drake vinyls. I even found more obscure stuff like Fleetwood Mac vinyls. I've been collecting for six months, and I think I might be ready to buy a turntable. I saw this really cool one that looks like an old phonograph and it even has Bluetooth. I told my uncle about it and he was so excited he passed out and hit his head really hard on the sidewalk.
As of press time, an online petition to remove "vinyls" from the dictionary has already garnered 75 signatures, representing a large number of those who find the term offensive.