NH's 'Burnt out' editor hands over reins of 'Amazing Stories' magazine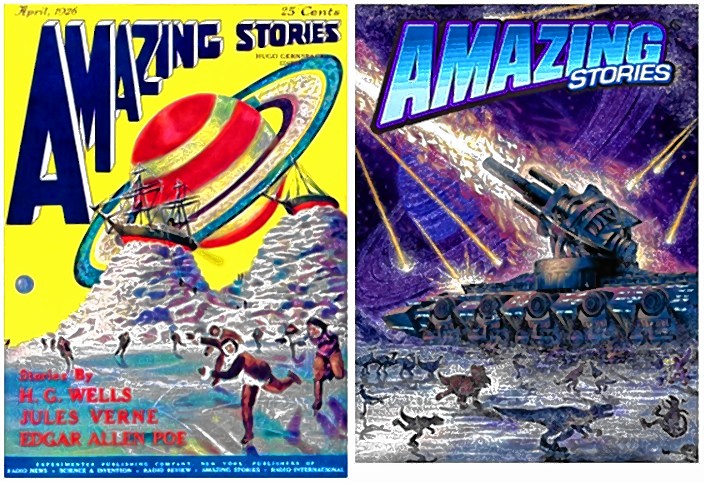 Steve Davidson, the New Hampshire man who owned the "Amazing Stories" name brand and in 2012 brought back the classic sci-fi magazinefirst digital then printed (erratically), resigned:
Simply put, I'm exhausted, I'm tired, and I feel exhausted physically, medically, mentally, and emotionally. I have more and more family and financial responsibilities and find it harder and harder to juggle it all, while remaining enthusiastic about what Amazing Stories is trying to do.

Longtime creative director Kermit Woodall will assume responsibilities for staff, payments, and all ongoing creative and management decisions, which include responsibilities for managing the website, the current Kickstarter project, and AmazingCon II. .

(The whole statement is here)
I have written many times about Davidson's efforts, including this piece of 2018 when he finally created a printed version. It was always a very uphill battle, with the potential big payoff being when the Apple+ streaming service bought the name for its anthology series, an update of Steven Spielberg's enjoyable but uninspiring 1980s TV show. Not enough payment to take the magazine to the next level, apparently.
"Amazing Stories" was the name of the first magazine devoted entirely to science fiction, launched in 1926 by Hugo Gernsback (who gave his name to the Hugo Awards).