No DNA test necessary, this grandchild loves the "dictionary" | Daily Democrat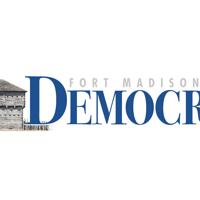 I don't think I have, by any stretch of the imagination, ever hidden my love for a dictionary. Any dictionary.
Those little pocket dictionary/thesaurus editions I carried to school because they were lightweight. The New American Heritage Dictionary I got when I graduated from high school, I still have that one, the 1973 edition. There's a red Webster dictionary over there on the shelves of the books I insisted we redeem it in oh maybe 1987 or so because a certain person i married thought these words he thought were words when we were playing scrabble but weren't words in my 1973 New American Heritage Dictionary, could be words in something else. So old Webster came to our house to support me and my 1973 dictionary on words that were real words.
I realize that my laptop, Kindle and phone all have dictionaries but I always tend to fall back on those heavy tomes that make me feel smarter just because with all that weight it has to there's a lot of knowledge in there.
Apparently, there's evidence that my grandchild is my grandchild beyond my father's blue eyes and smile. I'm talking about the resident 10-year-old granddaughter, Kaitlyn. The one who really disliked school until this year, when she suddenly realized the fun of "drama" in 5th grade and, swallowingly, that boys can sometimes be seen as "cute." I wasn't quite ready for the boys thing yet, but I guess since she'll be in middle school next year, I should have seen it coming. But I did not do it.
I'm pretty used to this little blond-haired kid who jumps into my car after school, waist-length hair twisted forward so it doesn't get caught in the seat belt, and immediately starts telling me about the playground drama that was all the news for the Lincoln County 5th graders. I nod and try to pay attention to the names she throws at me of who likes who, who's "broken up" with who, why the hell is doing this and that thinks so-and-so is cute, and how SHE could possibly -be even think about going with HIM when she knows her friend liked her first.
There's something amusing about hearing those thoughts and phrases coming from that little girl who still climbs into our king-size bed if a bad storm sets in or a nightmare turns into something so real that she grabs her pillow, her soft toy and her favorite squishie and shakes my shoulder to rush me over and let her in next to me. She's at that age where I buy her deodorant and a stuffed animal at the same time. This age. This wonderful age when she will be "grown up" when she wants to, and pampered when she wants to. Kind of like we all wish we could from time to time.
The other day, however, this "schoolbag is bigger than her" little kid fell into the car with a real book in her hand. Carrying it, as we used to carry all of ours, cradled against her with both arms crossed over the spine of the book. She didn't let out any drama, or names, or who was dating whom. Instead, she said "I have a free book in the library and I don't have to take it back, it's a dictionary." She proudly held it out for me to admire her dictionary and I saw the word "thesaurus" on the front, not "dictionary". Above, in big, bold black marker, her name, Kaitlyn. In the print shop, because, much to my dismay and grimacing face, they still print everything in 5th grade, not cursive. Apparently the print is easier to read, but it hurts my heart not to see what their "signatures" look like. I pointed out to him that it was in fact a thesaurus and not a dictionary.
It was there, that confused look that said she hadn't understood. Why didn't she know what a thesaurus was? Did we stop using a thesaurus when we stopped teaching cursive writing? Now I had this confused look on my face. I set out to explain what a thesaurus was and how fun it was to find a word you didn't know that meant the same thing as a word you knew. It was a goldmine when it came to writing a story, a paragraph, an essay, a letter; basically anything you wanted to write and didn't want to use the same words over and over again. That's what a thesaurus did, it expanded your vocabulary every time you used it.
Personally, I didn't stop at the first word a thesaurus gave me, even though I often used the first one. I kept reading, just kept reading those wonderful words that I didn't know, or didn't know meant the same as that word.
It was obviously a fairly old book, but not a very popular one. If the cover hadn't been slightly dented here and there, as hardcovers often are, it could have passed for a brand new book. I had wondered if she won it in some kind of contest, but I didn't get a chance to ask her. Instead, she informed me that there was a small pile of books the library was throwing away, and she was welcome to pick one out if she wanted. I don't know what other books were in that stack of disposable books, but I was somewhat impressed that she picked this one, even thinking it was a dictionary.
The thought of just tossing a thesaurus gave me a temporary "how could they" thought that crossed my mind, but luckily I stopped it before I said it. Still, I wondered why such a book would be discarded. From its condition I thought it had never been used, probably never from the way the pages turned, still stiff, no dog ears, no marks inside encircling a favorite word. The library is limited in space, and a book that no one had used in years was an easy target for the "throw away" pile. I'm proud that Kaitlyn chose to save this thesaurus from the dumpster. His own pride in having this book was even better.
There should be a 'device-free' week in English and writing class where students cannot consult wikipedia or a dictionary on a phone or computer. Where the sentences must come from their minds, their imaginations and, yes, from the books. Any book. Just something with pages you need to turn, words you need to read, no Siri to tell you what to write, or where to find that word or phrase, just you, your mind, and your books. Next, I would like to compare them to electronically assisted writing. No spell check, no advanced suggestions, just simple students and their thoughts. As we did. Besides, I'd like to see it written in cursive, in ink, in ballpoint pen ink. Not on a Google doc, which I'm getting a little used to with their homework, not as an attachment to an email sent to the teacher, not typed and then sent to a copier. No, I want to see their ink-stained hands when that Bic pen leaks and your hands are blue for the rest of the day. That's what I want to see. Will I ever see this? Doubtful, very doubtful.
From time to time they ask for a composition book from my reserve. When they sell them for a penny or two at the start of the school year. I stock up on notebooks, notebook paper and composition books at this time, I have a stack in the pantry, a stack in my bedroom and maybe a stack somewhere else in the house to I can't really put my finger on it but that I will show eventually. That's where they write with these pens that I buy to keep handy, that's where they write the thoughts that they don't want to see, but don't want to also not forget. I understand him and I love him with all my heart.
I hope Kaitlyn uses this thesaurus for her thoughts, for new ways to express those thoughts, for words she finds adorable and wants to use again and again. That's what I hope. What I got was that she said to her friends and her brother "I wonder if there are those words we're not allowed to say there." Ah, it was us too, as children, leafing through the dictionary, that and standing a little too long in front of the pile of National Geographic at the back of the class. Yes, some things never change, and usually it's the fact that kids will be kids, and I thank God for that every day.
Be careful. Stay well. Do they still make those dictionary/thesaurus combos?