Rotary takes over the dictionary project | New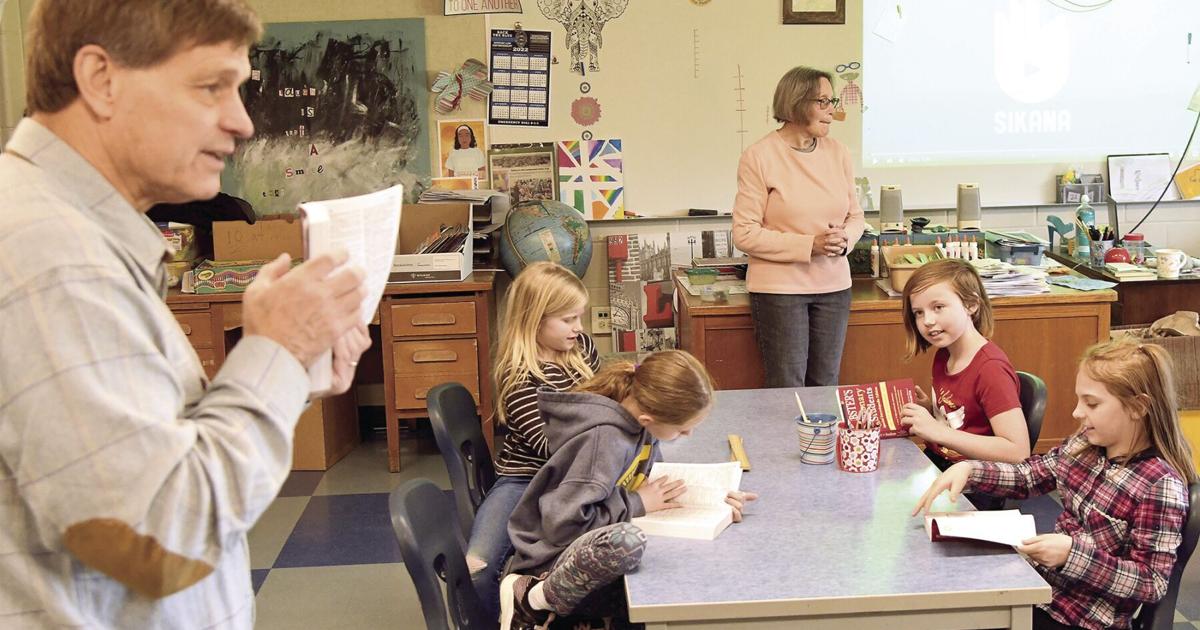 The Rotary Club of Ludington resumed its long-standing service project this spring to introduce all third-graders in Mason County to their own dictionary. The COVID-19 pandemic had caused it to be put on hold.
On Thursday, three classes at Mason County Central Upper Elementary School received dictionaries from project president Brad Chapman and Rotarians Susan Evans, Steve and Brenda Begnoche. A fourth third-grade class from MCC will soon receive theirs. Third-grade Catholic students in the Ludington area have also received deictionaries recently.
Rotary members will distribute dictionaries to third-grade students at Mason County Eastern and Ludington Elementary School in May.
Chapman emphasizes to students that the dictionary is theirs to keep and use. He said it was gratifying to see the reactions from pupils and at least one gave him a hug as he left a class on Thursday.
Legends
Third-year MCC student Sienna Rohn reads an entry in Webster's Dictionary for Students she received from the Rotary Club of Ludington on Thursday.
Rotarian Susan Evans distributes dictionaries to students at Mason County Central Upper Elementary Thursday morning while Brad Chapman talks to students about dictionaries and Rotary Club of Ludington activities.
Brad Chapman shows a page from the dictionary.
Harper Mauer raises her hand to answer a dictionary question.
Teacher Cheri Stibbitz helps a student in her class navigate the dictionary right after receiving it.
Melissa Keefer, a longtime substitute in Jodi Mortensen's class, helps Anthony Christofferson look up the word "school" in his dictionary.