Sustainable Resilient Flooring Specifications Article Featured in E-Book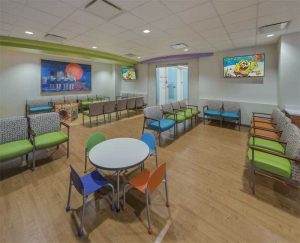 When specifying flooring, consideration must be given to both durability and performance. They are not mutually exclusive, but rather completely integrated. Both are affected by the science of the materials that go into the product: how are they constructed? Where do the materials that make up these products come from? These factors not only contribute to the durability of the flooring, but also to its performance.
Having explored the materiality of flooring, from a performance perspective, even a sustainably manufactured floor must be installed correctly to be truly durable. Otherwise, its service life may be reduced due to any number of failures. A well-trained installer using proper moisture testing methods, proper adhesives, and moisture-mitigating coatings is a necessity on any project.
This article examines the Resilient Floor Covering Institute's (RFCI) six significant initiatives for resilient flooring specifiers and shows that the resilient flooring industry has been proactive in supporting the environment, health and well-being in the built environment. It provides a roadmap for resilient flooring specifiers to determine the durability of resilient flooring and the correct installation to achieve true durability.
The article appears in The construction specifierit is Maintenance of resilient flooring systems ebook, available in two different formats—digital edition or PDF—here: www.constructionspecifier.com/ebook/iselogik-maintaining-resilient-flooring-systems-e-book.