Temple Alley Summer Novel – Review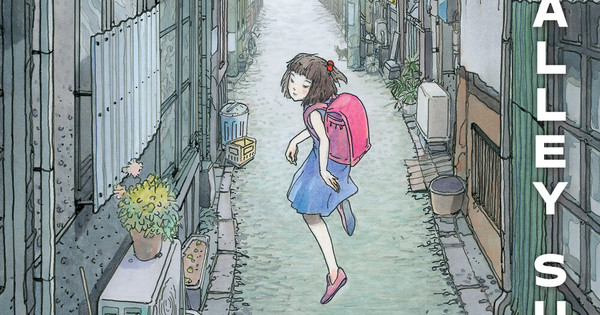 It is not surprising that Sachiko Kashiwaba is the author behind The wonderful village shrouded in mist, the children's novel that inspired Hayao miyazakithe movie of Abducted as if by magic, because Temple Alley Summer addresses many of the same themes as the book that won Kashiwaba the 1974 Kodansha Prize for New Writers of Children's Literature – especially the idea that sometimes children need to figure things out on their own without help or l interference from an adult. The story, as all good children's books do, treats its readers like intelligent human beings, confident that they can understand the moral dilemma that protagonist Kazu finds himself in: whether it is worth keeping around 'an artifact which, when prayed, can bring back the dead.
The story opens when Kazu, in fifth grade, on his way to the bathroom, sees a girl dressed in a white funeral kimono come out of the room where her family keeps their altar. Kazu isn't sure what's going on, but he knows it's wrong, and it's relatively certain that the girl is a ghost, not someone breaking into the family home. There is no sign of her when her parents and older sister check in, but the next day the girl is in her class and he is the only one who finds it strange. Apparently, they all have memories of "Akari" dating back to kindergarten, and they're either surprised or annoyed when Kazu claims she's a ghost. Everyone is distracted, however, when looking at an old map of their city for a school project reveals that the street Kazu lives on was known as "Kimyo Temple Alley" – and "kimyo" is written with it. the characters for "return". and dead."
Needless to say, this scares Kazu a bit and makes him even more certain that there is something strange about Akari's sudden appearance. He begins to question the elderly in the neighborhood about it, but no one will give him a direct answer until he surpasses old Ms. Minakami and she admits the truth: For centuries, her family has had the charge of a small Buddha statuette which, when prayed, can revive a lost loved one, with the warning that he will be brought back to another family. Kazu quickly discovers that Akari is a girl who died at the age of ten in the 1970s, unwittingly returned to life when her mother came to pray for Kazu's deceased grandfather. But what is more alarming for him is Ms. Minakami's firm belief that the statuette should not exist or be used, and her apparent determination to destroy it. That would mean Akari would be dead again, and as he learns more about his previous life with both Akari and the mother who unknowingly brought her back to life, it just doesn't suit him. Why should Akari, who has done nothing wrong, be punished because an old woman is afraid?
This leads Kazu to find himself face to face with the elders of the neighborhood, who are overwhelmingly of the same opinion as Ms. Minakami, who goes so far as to steal him. The story is about Kazu's moral journey as he learns to stand up for what he believes is right and for the first time finds himself with something he's ready to fight. for. He sees no reason why anyone should be afraid – the statuette is simply granting a selfless wish, and the returnees are not even brought back to their families; they just returned for a second chance at life. Ms Minakami cites nebulous stories of corruption from the past, but Kazu sees no reason why fears from long ago should affect the present, because after all, Akari's mother didn't even know she was praying to her. deity of Kimyo temple. For him, it's about what's right in the moment and not being ruled by fear, something he's never had a chance to think about before. It's not so much a coming-of-age story as a story of taking the first steps towards it – Kazu is still a fifth year boy by the end of it, with all of the same basic personality traits and personality. same maturity. It's just that he now understands a little more how to think outside of himself.
Akari's plot is intertwined with an embedded narrative, an unfinished serialized novel that Akari was reading in a magazine before his death, and it is particularly well done. Not only does the art style change for the illustrations from the old series, but the story of Adi and the Witch is not a direct mirror of the situation Kazu and Akari find themselves in. There are a few parallels, but it's mostly about how the kids see themselves in this other story, or even how engrossed they are in the story. It gives them something to cling to, and it gives Kazu another mission to accomplish that he might be able to accomplish – if he can't save Akari, then maybe he can at least find his way back. the author or the rest of the story for her. so that she doesn't have to die a second time without knowing the end. It's a small thing over which he has more control, and finding the perpetrator turns out to be stone thrown into a pond, spreading ripples that end up touching the shore.
Temple Alley Summer is absolutely a masterpiece of mid-level fiction, but it's also a great book that anyone can enjoy. Its themes are unrelated to any age group, and reading it at different ages can just give you a different perspective on the story and the characters. The translation sometimes feels like it's talking low, and some effort to keep the glossaries from flipping a bit, but it's worth ignoring and reading this story. If there isn't an anime adaptation in the next few years, I'll be surprised.