Three surprising apps to help you save money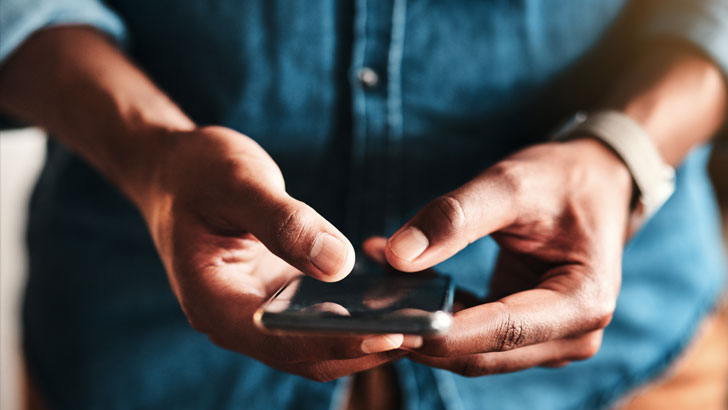 More than 80% of Australians would cut spending to cope with the rising cost of living, and TV subscriptions top the list.
According to a national survey by Finder, 10% of Australians would cut back on their TV subscriptions to make ends meet.
So if you've canceled Netflix and are looking for some free entertainment, or need to cut your shipping costs, or even bring in some extra cash, here are three apps to consider.
1. Libby
Free on iOS, Google Play
With spending on the rise and temperatures still low, it's the season to curl up at home and read. New books not in the budget? This is where the Libby app comes in.
The app connects to "virtually every library in Australia", says Malcolm O'Brien, regional manager of Overdrive Australia, the company behind Libby.
More than 350,000 users per month access the app to read e-books, listen to audiobooks, and browse scanned magazines and newspapers.
Overdrive also recently acquired streaming platform Kanopy, allowing users to access free movies and documentaries through the Libby app.
O'Brien says Libby has reignited a love of reading among her members, who check out an average of six items a month.
"People tended to go to libraries when they were kids or retired – that's always been the historical path," he says. "But now digital access through an app like Libby allows different generations to jump on their iPads or phones and download an eBook."
To join, simply download the free Libby app, find your local library, and enter your membership number.
If you are not already a library member, some libraries will allow you to register online, or you may need to come in person to register.
Libby works on Apple, Android, Kobo and most e-readers except Kindle. The app offers a range of accessibility features, including adjustable fonts, dyslexic font, and text-to-speech.
2. Parkhound
Free on IOS, Google Play
Going back to work but don't have access to the company parking lot and can't risk public transport? Parkhound could be the answer.
This smart app lets you find and rent private parking spaces with just a few taps on your phone.
If the idea of ​​paying $50 a week instead of $50 a day for downtown parking sounds appealing to you, download the app and check it out.
You can filter by car size – handy for people with oversized vans or four-wheel drive vehicles – and the type of parking required, whether it's a secure underground garage, shed or even of an alley in the street. Even better, the app lets you earn money by renting out unused parking spots at home.
Prices vary depending on demand and the scarcity of parking in the area – if you're close to town, the airport or the beach, this could be a goldmine.
3.Waze
Free on IOS, Google Play
Gasoline prices are expected to rise when the fuel excise duty cut ends next month, so anything that helps you spend less time in traffic saves you money. Enter the Waze app.
It gives you turn-by-turn voice guidance and a live traffic map, but its real value comes in the form of traffic alerts.
You can receive notifications of moving or stationary police cars, mobile speed cameras, traffic jams, road closures and accidents, so you can adjust your trip accordingly.
You can also be notified of hazards on or near the road, helping you avoid a costly repair bill.
And the free app comes with a digital speedometer that gives an alert when you exceed the speed limit.
The wrong side? Waze data is crowd-sourced, meaning it depends on other motorists to tell you about traffic jams, police, speed cameras and accident scenes. This means the app is likely to be more useful for driving around Woollahra than Wongarbon.
Remember that using the app while driving is prohibited, so be sure to download the app and plan your trip before hitting the road.
Get stories like this in our newsletters.