When a reader needs a dictionary to read you, you let them down!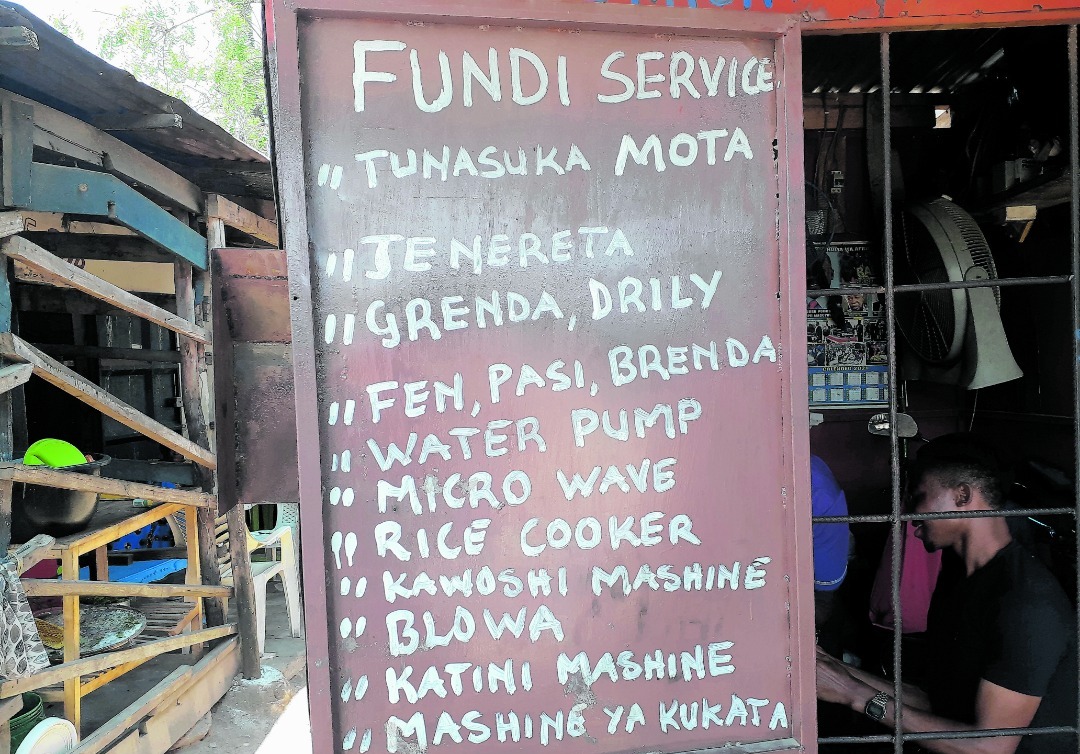 We scribes are naturally concerned with our choice of words. Yes, words are our business, which is why striving to enrich vocabulary skills is not an option.
However, despite your wide range of vocabulary, you shouldn't use words that require your reader to consult the dictionary every now and then as they go through your story. You should avoid using words or phrases that sound like someone wanting to demonstrate that "you also went to good schools".
Media critics are likely to note with concern the use of what I will call exotic words. That is, words that could probably make it through a hobby magazine even if you're writing a "topical" story. Examples of probable titles include the following:
• Prime Minister RAVI by people's mutual aid efforts;
• The speed of construction of the classroom ENCHANTS the responsible visitor;
• The coach DISCLOSES the reasons for his team's defeat;
• Business President ENVISIONS faster growth in 2022 and
• Government SPENDS 2 billion shillings for public libraries
One will be excused for concluding that the capitalized words are reminiscent of an editor's attempt to impress. If you ask me, I will say that the words are shrouded in ambiguity. Or pompous. Who needs that in a mainstream (mass) newspaper?
Your sources might love it, because all they care about is that you covered them with "lots of respect." But you might have to ask yourself: what about the unfortunate reader, the man in the street who buys my newspaper?
Enough lectured, sorry! Now let's move on to the main task of this section, which is to share linguistic gems picked up over the past week. Here we are…
In the Friday, January 8 edition of the tabloid closely associated with this columnist, there is an article titled "Seko Shamte: Shattered ceilings elevate Bongo to new heights." It is a story about the activities of a certain Ms. Seko Shamte, an impressive Tanzanian, who is a filmmaker, screenwriter and director.
It is thus reported: "Ms. Seko was the director of films such as…"
We are going to work here on the label. It's not fair to refer to the filmmaker as Ms. Seko; it's Ms. Shamte or Ms. Seko Shamte. Yes, just as I am NOT Mr. Abdi; I am Mr. Sultani or Mr. Abdi Sultani. Or simply, Abdi—no prefix.
The scribbler further reports the ambitious Ms. Shamte paraphrasing what she said: "For Bongo's films to PERCENT in the international arena, it is crucial to have distribution companies…"
To drill? No, because "breakthrough" is not a verb. It is a name that means "an example of success in a particular sphere or activity". So you MAKE a breakthrough.
And then, page 2 of the Sunday, January 9 edition of Bongo's oldest major newspaper had this story, "Massive boost for education in Longido" and in there the scribbler writes:
"DC called on leaders to take legal action against parents who refuse to enroll their children in school."
Hello; we are not enrolling anyone "in" the schools; we enroll them IN schools!
In the same edition there is this story, 'Mwanza Jogging Clubs have applied to register'. Now claiming to report on what Ilemela City Council's cultural officer said, the scribbler writes: 'He urged clubs to EXERCISE regularly as part of improving their health.'
Oh no! Clubs don't practice; it is club members who exercise "as part of THEIR efforts to IMPROVE their health".
In another story, written on page 9 and titled "Cargo through TZ ports up by 10.7 pc", the doodler claims to tell readers what a port boss said. She writes:
"Director General of Ports, Eric Hamissi, said the government was making DELIBERATE efforts to invest in port handling equipment…"
The adjective "deliberate" is a useless passing word; it does not add value to the name "efforts". We must avoid NGO language in serious reporting.