Back then: We had new ways to beat the heat | At the time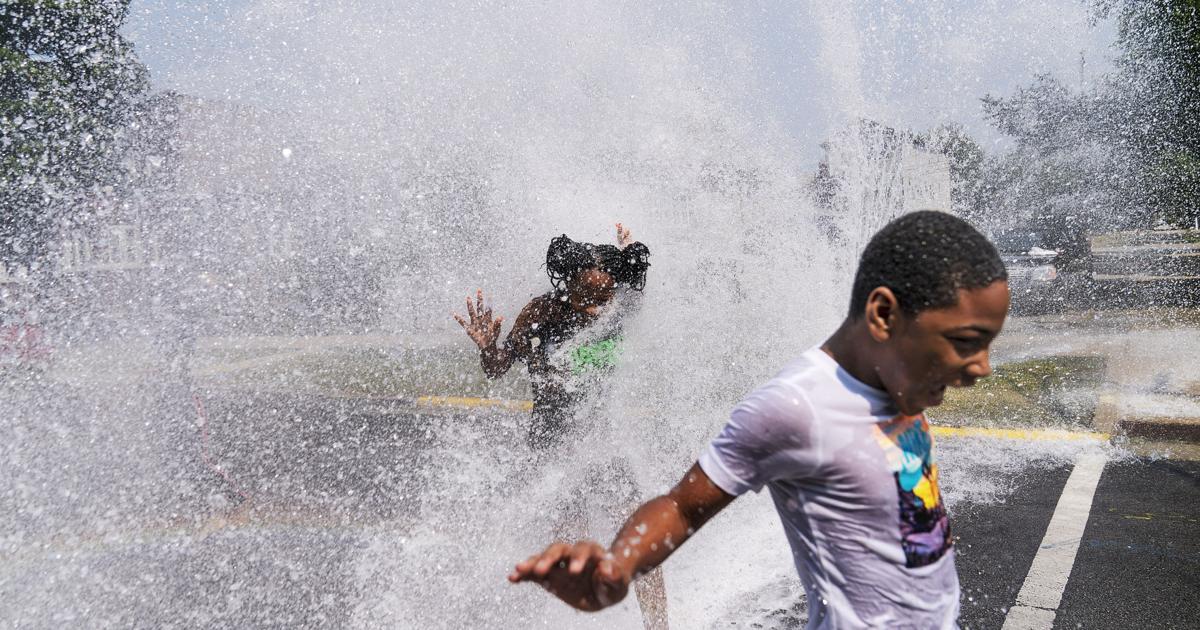 Over the past few days there has been some improvement in the weather, however most days this week have been warm. A close friend called me while I was sitting at my computer to start writing this column. I told him about my column and he quickly took me on a trip to share how he and many others coped with the hot weather before air conditioning at home back then.
For many of us, there was a part of our home that hadn't been paneled, tiled, or carpeted and didn't have a drop ceiling. At this time, my friend told me that he was in such an area of ​​his house; a place that was always cool in homes over the years. It was either a cellar or a basement. Today, as in the past, this region is always cool. I suspect some of you have already spent time in the basement getting dressed and even sleeping. It was a place in the house that relieved the scorching temperatures.
A major advance over the basement was the use of the electric fan. At the time, at least one electric fan could be found in most homes. Do you remember those oscillating table fans? Did your family buy a block of ice and place it in a container with the electric fan blowing on it to provide even more relief? Or did you grow up in a house that had a window fan that blew in and out hot air. You had arrived, at the time, if your family had one of these fans. If the fan your family owned was a small box fan designed to sit on the floor, it often ended up in the window. Some of you may remember instances where these fans fell out of windows. If you didn't have an electric fan, cardboard church or funeral fans were used. Sometimes it was so hot that not having one of those fans meant turning to a magazine or newspaper to replace a fan.
Many families attempted to cope with the hot weather with mosquito nets. They were used in virtually every home back then. I'm not referring to screens in the storm windows or newer windows with built-in screens, I'm referring to those old adjustable wooden screens that could be removed from the window. They couldn't be more than eight inches wide. Those without mosquito nets were often seen hanging from second-story windows to cool off. Obviously this was dangerous and provided limited fresh air. Then there was the practice of lowering all shades and closing all draperies to protect against the sun and hot air. Another technique that some people used to stay cool was to lie on the ground. The basic requirement, however, was to lay on a linoleum-covered floor. When the area you were lying on got hot, they just rolled to another place that would be cool. Although I have no experience with it, I am told that linoleum has always been a cool place to stretch out, back then.
What other approaches were there to staying cool? Well, some went outside and set on the porch or on the porch. There you could spend time telling jokes or smoking. My father's brother, from White Plains, New York, slept on the porch during some of his visits. Given what is happening in our neighborhoods right now, I doubt any of you would resort to this practice today.
Perhaps you remember being relieved by enjoying the spray of water from the fire hydrant or simply putting your feet in the water flowing down the street. You may have made the long drive to Lake Gustine or League Island because nearby pools, such as Crystal Pool, were off-limits to people of color. Just as many got relief with those old-fashioned snowballs sold by the neighborhood snowball vendor back then, many are now turning to popsicles. Then again, maybe a trip to Fairmount Park to sit on a bench, stretch out on a blanket, or just sit in a car with the windows open was an option. The neighborhood cinema was also a popular place to go. Interestingly, my favorite movie theater in the neighborhood was chilled with blocks of ice placed in a ventilated compartment in front of the movie. Then a large commercial fan blew the cold air into the film. Some remember the neighborhood bar as a place to cool off when they come of age. People flocked to the bar, not necessarily for a drink but rather to cool off at the time.
I often put forward a creative and original way that my cousin practiced to stay cool. Although no one in the family knows how long this had been going on, it ended abruptly when her mother, my aunt, came home from work early one extremely hot afternoon. There, she discovered my cousin sitting in front of the open refrigerator, his feet wedged inside. While it was unique and creative, the licks on her posterior were equally unique and creative.
If you don't have an air conditioner, make buying one a priority. Undoubtedly, you will get very little, if any, relief from the scorching temperatures that await you without one. You are unlikely to find relief using any of the strategies described in this column that were practiced at the time.
Alonzo Kittrels can be contacted at [email protected] or The Philadelphia Tribune, Back In The Day, 520 South 16th Street, Philadelphia, PA 19146 The views expressed in this column are not necessarily those of The Philadelphia Tribune.