Guangxi county removes Xinhua dictionary over 'vulgar' content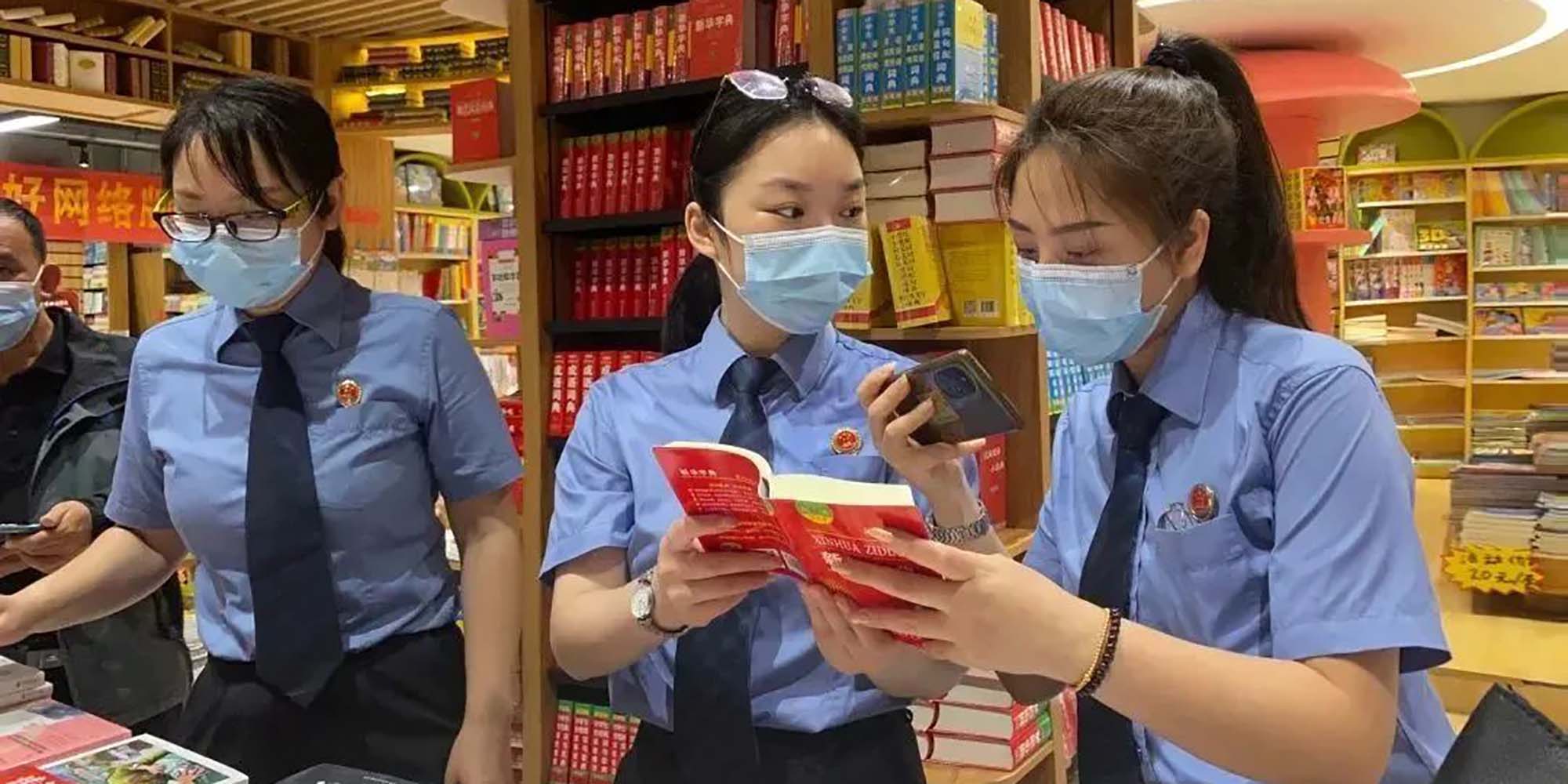 A southern county in Guangxi Zhuang Autonomous Region has withdrawn the country's most reputable Chinese-language dictionary as local authorities launched a campaign to "purify the reading environment for minors".
The 11th edition of the Xinhua dictionary, along with some other children's books, was pulled from Quanzhou county shelves for including "vulgar content", according to a now-deleted article released by the local procuratorate on Thursday. Authorities did not specify which dictionary entries were deemed vulgar, but many netizens accused the dictionary of using sexist explanations to describe certain words.
For example, the word "tease" has been explained using derogatory references to women.
The move came after a countywide inspection of textbooks and children's books on June 1.
Last week, China's top education authority released a nationwide textbook review in response to controversial illustrations in sixth-grade math textbooks. However, inspections in Quanzhou were initiated by local authorities instead of the central government.
The deleted article was accompanied by several photos, showing two uniformed local procuratorate officials leafing through a copy of the Xinhua dictionary in a bookstore and photographing content deemed objectionable. Many netizens called the action "performative law enforcement."
On Sunday, the Guilin Municipal Procuratorate, which administers Quanzhou County, called the action "misconduct". The statement gave no further details and asked Quanzhou officials to make the dictionary available in stores again.
Publisher: Bibek Bhandari.
(Header image: Uniformed local procuratorate officials check a copy of the Xinhua dictionary at a bookstore in Quanzhou County, Guangxi Zhuang Autonomous Region, June 1, 2022. From Weibo)