Ten things to do if school is closed this week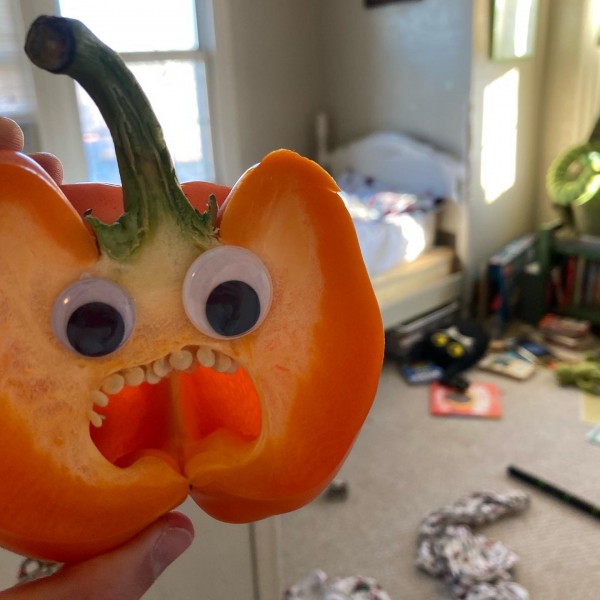 LLike many families this week, we were hit with an unexpected school closure on Tuesday, then again on Wednesday. As I was typing this, her teacher emailed us the notification that – yes – distance learning is continuing on Thursday. Yesterday was pretty much a wash. There were zooming difficulties and math collapses. Today is better, thank God!
Tulsa Health Department posted earlier today that "we no longer have shades of red to express the severity of the number of cases", as well as the following image. They continued, "Omicron is highly transmissible. Please take a layered approach to reduce the spread: testing, indoor masking, monitoring distance, hand washing, staying home when sick and eligible people receive a primary or booster vaccine. We are all experiencing pandemic fatigue, but we must continue to protect ourselves and others. So it won't be surprising if there are more school closures in the coming weeks.
Picture of a Facebook Post THD, posted around 2pm on January 12, 2022
In case it helps anyone, here are some suggestions for random activities, if you're also unexpectedly working from home this week. Of course, teachers are doing their best to move learning online, so it's not like there's nothing to do. But if your kids find themselves with free time after finishing their homework, here are some inspirations:
1. Pepper Faces
A friend sent me pictures of pepper faces a few weeks ago. Yesterday seemed like the perfect time to try this simple activity! If you have a pepper lying around, maybe shriveling in the fridge – and wide-eyed – give it a try! Let your kids make their own pepper faces and take fun pictures around the house. This activity did not disappoint.
Download the mematic app to create your own memes!
Dead garden? THE HORROR!
Messy room? OH HUMANITY!
This chili pepper is the perfect mascot for the past two years…and 2022 so far, in my opinion.
2. Philbrook Cat Trophy Scavenger Hunt
Today through Sunday, Philbrook will be hiding cat trophies around town, one a day, as I understand it. They hid today's trophy from the Golden Driller, making the announcement on social media around noon. Joss and I rushed to the car as soon as I saw it (one of the perks of being a social media editor) and arrived just a minute too late. A great adrenaline rush at noon!!!
Follow @philbrookmuseum on Facebook and instagram for the next treasure hunt announcements!
3. Cooking
Baking is maths, chemistry, art… a great educational activity with tasty results! Natalie Mikles shared delicious oatmeal recipes in our January magazine. I can confirm that oatmeal cookies are healthy, easy and delicious! This article by Natalie offers more challenging recipes for more experienced bakers, as well as some that would be suitable for beginners: tulsakids.com/kids-cooking-challenge.
We can try making lemon and rosemary muffins together. Joss discovered my Muffin Shaped Muffin Baking Book, and I haven't tried that recipe! As we have some dying rosemary in the garden…maybe it's a chance to save some. (This recipe looks like.)
4. Portraits of Famous Cats
It's a fun activity that Joss and I have enjoyed over the past two weeks, and it incorporates a bit of art history! Research famous portraits and recreate them, to the best of your ability, as animals. My favorite is our "Cat with a pearl ear".
Now we haven't tried this week because so far I've done most of the sketching and painting. Joss offers coloring suggestions and draws the faces. So it's not the best activity for me while trying to work. But if your child is more motivated to do it, it's quite enjoyable.
5. Lego StopMotion
A friend shared this video on Facebook last week:
Since then, Joss and I have walked the rabbit trail more than once in stop-motion-baking Lego. Fascinating! I can only imagine how long it takes to create something like this. (The salmon is probably the most elaborate I've seen; others are simpler, but still stunning!)
If you have a lot of Legos at home, why not challenge your children to recreate food with Legos? They wouldn't have to make a video, just think about how they would prepare the food. If they are ready to try their hand at stop-motion, so much the better!
6. Audiobooks
I've already loved the Tulsa Library's e-book collection. (I guess!) How it saved me a lot of money because I always check before I order something. And they have plenty of audiobooks too, including books for younger readers. Here is a list of their "Available Now" audiobooks in the Children's Fiction category: tulsa.overdrive.com/collection/87337?subject=43&sortBy=mostpopular. Set your child up with headphones and drawing paper so they can draw while listening, maybe!
7. Draw pictures for your loved ones
It's something Joss doesn't often want to do. But why not take the opportunity to make pretty drawings to offer to relatives and friends you haven't seen for a long time? Or maybe a cute photo to give to a teacher once school is back in session. Or possibly writing belated thank you notes for Christmas presents! 🙂 I always try to encourage Joss to think of something the recipient likes and theme their photo around it. If he's having trouble coming up with ideas.
8. Go on a field trip – Try something new!
If you work from home, you may not have much time to do this. But maybe you need a lunchtime adventure, and getting out of the house can help reset a tough day. If we come to desperate times, two things I look forward to doing soon are: 1) Visit the new Whitty Books location in Kendall-Whittier. 2) Visit the new Rose Rock microcreamery location in the Philtower building. (They also have a fairly new location in Broken Arrow.)
Another idea would be to follow Betty Casey's recommendation to visit Cobbler Mom. We joined her at the end of this outing, and I can confirm that the cobbler is DELICIOUS!! Recently we visited Saint Amon Baking Co. at the 81st and Lewis for the first time. They just moved into this place after months of waiting. Delicious croissants and other French pastries, and a great way to start what could be a tough day.
Also, I tried the new Dracula Sandwich a few weekends ago. The "Lestat" ("Sweet Tea Brined Chicken, Bread and Butter Pickles, Chilli Cheese, Fried Green Tomatoes and Mayo") was amazing, and they have a lot of fun browsing the local market items too.
9. Physical education!
Here are some suggestions to get rid of the chills:
Come on noodles
The Body Coach TV Hey Duggee Workouts (I haven't tried them, but it seems like a popular channel. And if they have a Hey Duggee partnership, I guess that's legit? The channel also has other options for kids and adults.)
Sidewalk Chalk Obstacle Course
Garden beacon or treasure hunt
neighborhood walk
These ideas (exterior and interior) of Shape Your Future. If you too need a break, watch this video with some quick and easy physical activities that kids and adults can do together:
10. Play your own version of Taskmaster
I've written before about my love for Taskmaster, a British comedy panel. The premise of the show is that a panel of five British comedians are tasked with performing totally random tasks and then judged on how well they complete the tasks. It would be easy to adapt at home. (There's even a board game available for purchase, which I totally have.) All you have to do is come up with your own family chores ahead of time, then assign them to your kids. You can be the designated Taskmaster and judge their performance. Here are some ideas from the board game to get you started, but you can also take inspiration from what they learn in school to create your own:
Put as many things bigger than a marble in a sock as possible. You have three minutes.
Using just a slice of bread, get your best eyebrows, mustache and beard, then capture them with a selfie. You have five minutes.
Write down as many hot things as possible during the time it takes for the kettle to boil.
Prepare the best packed lunch. You have four minutes. (Bonus: you don't have to cook lunch!)
Write down as many things as you can sit on. You have two minutes.
Perform the best dance in a mobile circular city. You have five minutes to choreograph your dance and one chance to perform it.
Task: Change hairstyle. The most radically modified hairstyle wins. You have three minutes.
Of course, this can be adapted to your needs. If you need more time between tasks (to get the job done), give the kids more time to complete them. You can start or end the game by asking children to create the best trophy. At the end of the game, the winner wins all the trophies! If you only have one child, maybe you could offer them a fun treat for doing a good job.
Have your kids put on their School Spirit gear and snap a photo! Then upload it to our School Spirit photo contest before January 31st for a chance to win a $100 Visa gift card. Easy, and a great opportunity to show your support for your favorite school.
In conclusion
How do you live with school closures? Do you have family members or guardians to help you? A huge thank you to Joss's teacher for continuing to meet on Zoom! And for posting assignments on Canvas – even though I had to relearn how to use it! But all this is so useful.
---